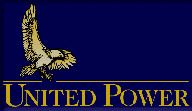 Innovative Designs
United Power offers the most complete product line in the power conditioning industry with products ranging from high isolation transformers to rotary UPS systems.
Quality Workmanship
United Power systems meet the highest standard available today. We have implemented stringent quality control programs to ensure that every system is manufactured to our demanding requirements.
Superior Customer Support
Every United Power customer is assigned an Account Manager at the time the equipment is ordered. Your Account Manger handles the processing of your order, plans the details of assuring a smooth on-site delivery, and is available to help you as long as you own your system.
Dual Feed & Static Switch PDUs
A Mission Critical PDM is an extremely flexible power distribution system that can be easily modified to work with any critical power system configuration. Until now, virtually all computer power distribution units featured a single main circuit breaker and one high isolation transformer feeding multiple panelboards for distribution of the protected power to the critical loads. United Power's Mission Critical Power Distribution Modules allow the critical power system's redundancy to be extended from the service entrance through to the output distribution circuits feeding the critical loads.
See brochure for more information on MC Power Distribution Modules.
Series MC-1 and MC-2 Systems
United Power's MC-1 and MC-2 systems offer cost effective internal redundancy and make-before-break transfers by manual operation and optional push-button controls. The make-before-break transfer allows the user to perform system maintenance without downtime. Redundant input breakers and transformers dramatically reduce recovery time in the event of an equipment failure. The MC-1 with its dual input breakers is often used as an economical maintenance bypass. The MC-2 allows 100% of the load to be placed into either side of the PDM for system maintenance without downtime. During normal operation, each transformer carries not more than 50% of the load.
Series MC-3 and MC-4 Systems
United Power's MC-3 and MC-4 systems feature advanced static transfer switches (STS) complete with on-board diagnostics that monitor each of the two input sources for any abnormal characteristics. In the event of a power problem, STS allows a transfer from the preferred power source to the alternate power source within four milliseconds (less than one-quarter cycle) without any exchanged current. By integrating the ultra-fast STS into the power distribution unit, the flexibility and reliability of the entire critical power system is increased. Other features include dual input circuit breakers and dual isolation transformers.
See brochure for more information on Static Transfer Switch.
UL Listed Power Distribution Cables
United Power offers over 200 different UL listed output computer power cables to complete your flexible distribution system. UL listing allows our cables to be installed without strapping them to the floor per the NEC. This flexibility along with a stringent testing procedure ensures safe operation and protection of your critical load. Our strategy is to have ample inventory on hand for us to ship quality power cables to you – fast. Quality components, UL listing, prompt delivery schedules, and a competitive price should make United Power your cable supplier.
K-Rated, Isolation & Phase Shift Transformers
Series GTR systems are available in K-factor rating ranging form K1 to K30 for your desired level of protection against the hazardous effects of reflected load-generated harmonic distortion. In addition, all Series GTR systems provide high isolation and attenuation of common and transverse mode noise. Design features all copper windings, six 2.5% voltage compensation taps, multi-electrostatic shields, oversized neutral capacity for non-linear loads and a drip-proof enclosure.
Rotary & Static Power Conditioning Systems
Series UPM, Uninterruptible Power Modules, may be added to your rotary power module to convert your present system into full rotary UPS. The rectifier/inverter system complete with separate charger may support a battery system for complete back-up protection even in the event of a complete power failure. The system is flexibly designed to allow for complete on-line operation or ultra-high efficient operation via our exclusive Phase Trac mode of operation. Series UPM systems feature a small footprint, are virtually silent and are compatible with nearly all existing motor generator sets.
Series CPM, Conditioning Power Modules, combine accurate voltage regulation with ultra-isolation characteristics. Input voltage can range from +15% to -25% of nominal while regulating voltage to within ±3% of nominal. Every system features our automatic uninterrupted bypass circuit which provides maximum uptime for your critical load. CPM systems are very energy efficient (97.5%), thus providing economical equipment operation. CPM systems are available with K1-K30 isolation characteristics to manage today's non-linear loads.
Series RPM, Rotary Power Modules, combines total electrical isolation characteristics with ultra-accurate broad band voltage regulation (±.5%) capabilities. Total blackout protection of up to 5 seconds is provided by our exclusive "MRT" maximum ride-through flywheel. Other features include automatic uninterrupted bypass, on-board self-diagnostics, microprocessor monitoring panel, quiet operation, small footprint and front access only for routine service.
Phase One is the industry's premier manufacturer of uninterruptible power supply (UPS) systems. All Phase One UPS systems are specifically designed to protect critical loads as seen throughout the data processing, medical, industrial, and communications industries. Phase One has developed its Series 700 line of UPS systems to provide on-line protection against the power problems that face us today and which will certainly affect us in the future: reflected harmonics to the utility, as well as sags, surges, transients (noise), and complete power failures. Series 700 systems are the most feature-rich, high frequency conversion on-line UPS systems available today, combining the latest technology of high frequency Pulse Width Modulation (PWM) with the innovative features not found in many other UPS designs.
Single-Phase Central Lighting Inverters
The Phase One Central Lighting Inverter (CLI) is the industry's most advanced product available for single-phase emergency lighting applications. By providing the highest quality conditioned power, Phase One permanently isolates the critical load from all utility disturbances including brownouts and complete power outages.
The Phase One CLI is a continuous duty, true on-line, double conversion, solid-state power system with input power factor correction.
Features and Benefits
On-Line Oper ation – Provides high output power reliability.
IGBT Power Factor Converter – Improves Performance and reduces the reflected input current distortion to 5% maximum. It also improves input power factor to 0.99.
IGBT Inverter – Improves performance and efficiency and increases reliability. Provides fast switching for low output voltage THD.
Solid-State Static Switch – Allows uninterrupted transfer to bypass during maintenance or failure mode.
Output Isolation Transformer – Provides high grade galvanic isolation between input and output. Also provides single point grounding close to the critical power.
Microprocessor Control – Provides accurate operation. Reduces MTTR (Mean Time to Repair).
Local Monitoring and Controls – Provides customer interface, alarm recording and data acquisition.
Quality Design and Construction – High efficiency, hi-tech, pleasing aesthetics and quiet operation.
UL 924 Listed – Complies with all UL standards for emergency lighting equipment.
Battery System
Each CLI power system is provided with a battery bank that provides a minimum of 90 minutes of protection time at the rated kW rating of the system. The battery bank is housed in a separate cabinet that contains sealed, valve regulated battery cells and battery charger that re-charges the battery bank in no more than twenty-four hours time.
Central Monitoring Systems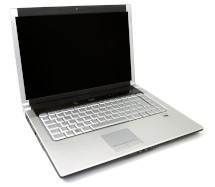 Focus Central monitoring systems are IBM-compatible systems specifically designed for the data center. Monitor HVAC, utility power, UPS, diesel generators, power distribution, frequency converters, halon, security and smoke/fire/water detectors through one easy-to-use monitoring system. Custom United Power software includes historical reports, trend analysis, CAD floor plan layouts and our unique cable management system.